Tummy And Hip Lift Pants - Unisex
£20.00
£1,180.00
SAVE £1,160
Description
Sculpt Your Dream Figure: Lift and Shape Your Tummy and Hips with Our Pants!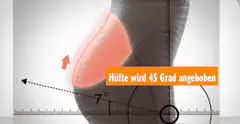 FLAUNT YOUR CURVES WITH ANY OUTFIT THAT YOU WEAR!  
Looking for the perfect body shaper to enhance your waist and butt shape in an instant?
Our premium UpShapewear makes body contouring so much more comfy and achievable for everyday women.
UpShapewear is extremely easy to wear with its flexible and stretchy material. It also comes with comfy straps that help lift and compress your body in all the right places.
Why do so many women rave about UpShapewear?
Look Slimmer and Sexier - This can be a postpartum girdle or everyday body shaper for women that comfortably controls your abdomen and waist while enhancing your hips and butt.
Our full body shaper for women adjusts perfectly to your silhouette and makes you look great with any outfit you put on.
Show off your hourglass figure with our shapewear bodysuit.
Seamless Wear - These body shapers girdles for women will fit you so comfortably that you will almost forget you are wearing them.
With its invisible lining and zero zippers, this butt enhancer shapewear will hide under any look you can come up with.  
Breathable Material - Made with highly wicking and flexible material, UpShapewear focuses on compressing all the right places.
This also makes our shaper easy to wear all on its own to create a perfect look.
Even with its high compression material, it is still breathable and comfy to wear.
Instant effect for a Smooth figure 
Wear the UpShapewear and you will become a more elegant and confident woman in a matter of seconds. UpShapewear will transform you into a more empowered woman by drawing the attention of those around you