Description
Done with spilling?
Feeding your baby never was easier.
We came to a solution.
Our "Squeezable Baby Spoon Bottle"!
Are you trying out new ways to feed your baby? Feeding a baby can sometimes consume too much time as well as effort. If you are struggling with the feeding session of your growing baby, the revolutionary range of feeding spoon bottles is the right choice for you.
Perfect for liquid and semi-liquid food
Momy Box
BIG OFFER! Because we know that our customers enjoy receiving gifts, we offer Momy Boxes. Inside you'll find products that will complement our Baby Spoon Bottle perfectly. But, you need to act quickly. This offer is only valid for a limited time. All of our customers are pleased with the gifts they receive. Join them. Surprise yourself!
Resists up to 120 °C (248 °F) - for a good disinfection
Made from very durable and safe materials
Simple design for a practical use
Your baby's safety is our priority
Silicone Spoon Bottles brand is known for high-quality products. Our baby bottle is made from the highest food-grade silicone that is BPA-free, latex-free, petroleum-free, and phthalates free so there's nothing to worry about.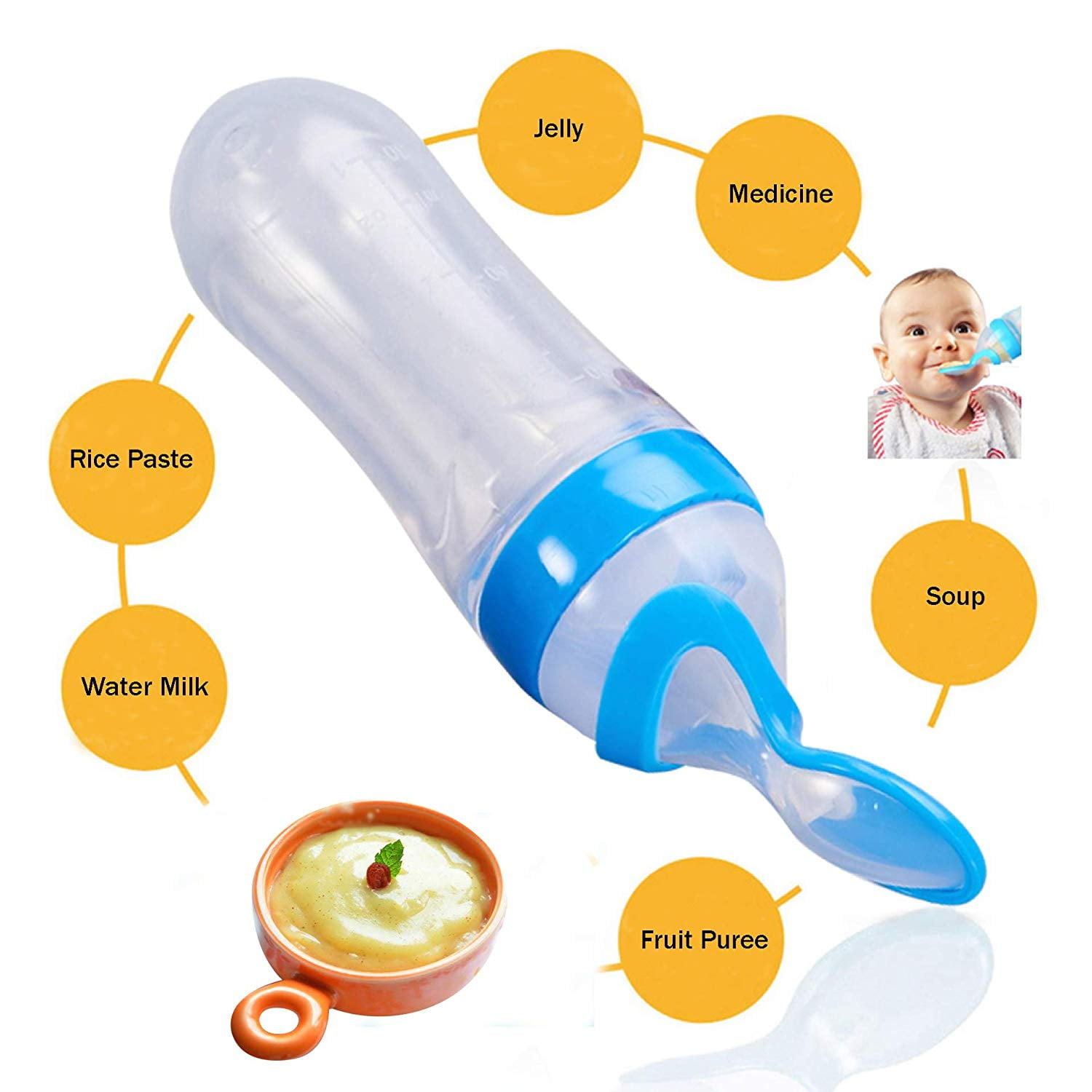 Our Baby Spoon Bottle is the fastest and easiest way to feed your baby at home and on the go! Join hundreds of happy parents!
Perfect for Infants: The given baby feeding bottle with a spoon is perfect for infants who are just learning their way into eating different foods than their mother's milk. The feeding tool has been designed smartly to fit the tiny mouth of the babies without causing any discomfort. You can try them just once, and you will realize that these spoons are designed especially for babies. The spoon has also been tailor-made by keeping the overall convenience of the mothers as well.
"I wish I had known about this when my baby first started eating purées! He has outgrown it now but it really made feeding easier because you don't have to keep pulling the spoon away to dip it into a bowl or jar. I plan to use this with my next baby as well." -Laura, Florida